Tried & Tested Stuff That You Should Have!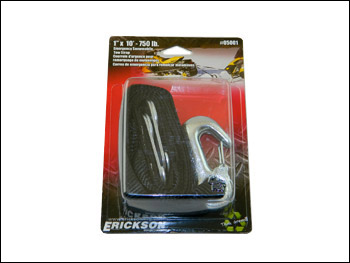 Tow Strap  – $ 16.95 CAD
Small, light-weight, strong. Great tow strap for getting your buddy's sled back home. Hooks to both skis and pulls straight.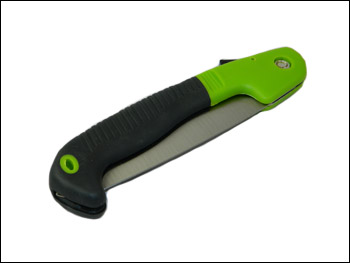 Folding Saw – $ 19.95 CAD
Cut through a 3" diameter tree in seconds. A 7" folding blade with aggressive ground teeth. Build a fire or clear your path.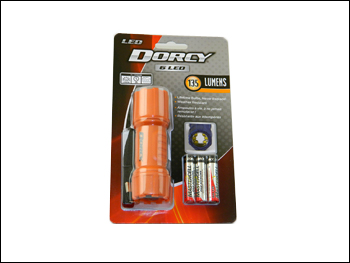 Flashlight – $ 12.95 CAD
Dorcy quality in a small package. 135 lumens 6 LED lifetime bulbs, Weather resistant! Batteries included, plus an extra set!!!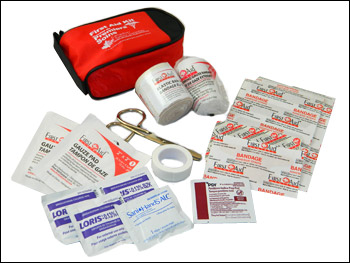 First Aid Kit – $ 12.95 CAD
Great little kit with all the essentials in one small package!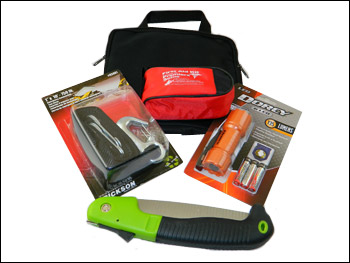 Emergency Accessories Kit – $ 59.95 CAD
Includes:
Tow Strap
Folding Saw
Flashlight
First Aid Kit
All conveniently stored together in a strong polyester storage bag.